More than just taxes...
Preparing taxes is not complicated.  Knowing current regulations, prospective legislation, industry trends and applying them to your financial situation can be.  Our services are more than just putting numbers on a form to satisfy a filing requirement.  By giving you insight into the filings, perform comprehensive planning, understand your situation and develop affordable strategies, we can help you avoid costly decisions.  We build relationships and maintain levels of service above and beyond your expectations.  We pride ourselves in knowing that we can assist you no matter what your level of income, current business structure or financial goals. We are an advisor, your partner in finance.
Why Choose Us
Experience
With over 100 years of combined experience, our professionals help clients understand complicated tax regulations resulting in both financial common sense guidance and a minimized tax liability. Our expertise is focused on providing sound tax planning and preparation to help our clients achieve their financial goals.
Integrity
Our team is committed to providing our clients with quality, personalized accounting, tax preparation, and financial services. We use the latest technologies, including top rated tax software and up-to-the-minute tax research platforms, to offer the best solutions to your tax and accounting issues in a professional and objective manner.
Results
Our consistent record of uncompromising ethics instills confidence and trust. We use advanced technologies to ensure up-to-the-minute financial information, allowing us to respond quickly with the most relevant financial information and perspective. Our clients have chosen us time and time again for our efficient, high-quality services and our attention to individual needs.
Professional Spotlight

Jason L. Crace, CPA
Principal | Founder
As the principal for the firm, Jason is responsible for all of the firm's deliverable products, consulting engagements, and litigation support projects.  While managing client relationships, he has the responsibility for reviewing and signing all business tax returns produced by the firm.  With over 25 years of experience, Jason has worked with businesses of all sizes and across a wide array of industries.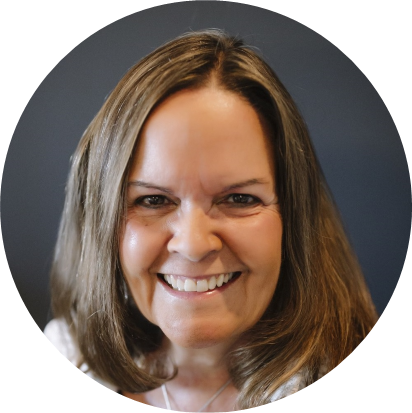 Kim I. Walker, CPA
Tax Manager
With over 20 years of experience, Kim specializes in individual taxation and is responsible for the review of our individual client returns, managing client information and updating our individual tax client base.  She leads our individual tax preparation department and assists the partners in work paper preparation guidelines, continuing education for the firm tax personnel and assists Becki in marketing the services of the firm.

Angela L. Crace
Office Manager
Angie is the firm's office manager and client advocate.  She leads up the billing and internal accounting process of the firm and is the second line of the welcome team from calling or visiting clients. In addition to these responsibilities, Angie acts as the collection point of information for firm projects and client tax returns.

Philip C. Helland
Accounting Manager
Philip is responsible for the oversight of the accounting and payroll department. He assists clients with various accounting services and projects, payroll processing and QuickBooks Online training.  In addition, he provides accounting support to the tax department during tax preparation season.
Testimonials
"We have been working with Jason for years on preparing our taxes. He is very easy to work with and is always looking out in your best interests. He stays abreast of all the changes in the tax laws to ensure accuracy in our filings. He is easily available via email, phone calls and Facebook for any questions.  We also enjoy our yearly meetings in person as he is such a nice guy to talk to. We have recommended him to several of our friends."
"Jason did a great job. Very professional, but also down to earth. I have a background in accounting and have prepared taxes professionally in the past. I just didn't want to mess with my own this year. He was very patient with all of my questions and I felt comfortable and assured from the first conversation I had with him that he was very well versed in his field and also very competent. His prices are very reasonable and he informed me of ways that I could minimize my cost. We will definitely be employing Jason's services for our 2019 taxes."
"I hired Jason to handle my corporate and personal taxes.  I have found Jason to be down-to-earth and easy to work with…something that is paramount for an accountant. It has been quite easy for me to work with Jason, ask questions and make good decisions with our taxes and financial review of my company. He has been extremely helpful and very good and working with me to understand the many of the corporate issues that are spinning out control in today's economy.  He and I work closely together to develop a sound strategy and making good choices for my business and my family. My last accountant, although good…created some issues for us that were not acceptable. Although I have some experience with certain situations, I still need a helpful and well-informed consultant. I highly recommend Jason and look forward to a very long business relationship with him."
"Jason and his team are very talented and a must for any company who wishes to be on the forefront of tax preparation or awareness.  As 2020 hit many of us between the eyes, I was glad to have Crace.CPA to help answer questions and also prepare me for upcoming payments.  Tax planning for any business is critical I have referred many clients to this company and will continue to do so.  Very professional and organized.  If you are building your business for success, you better have them on your team."