2024 Fee Increase
Dear Client:
We hope this letter finds you well. We sincerely appreciate your continued support and trust in Crace.CPA as your tax preparer. It is our pleasure to serve you, and we remain committed to delivering the highest level of service and quality.
In recent years, we have invested significantly in enhancing our services, new technology and data safeguards, and keeping pace with the ever-evolving tax compliance standards. These investments have enabled us to better meet your needs, protect your sensitive personal data, and maintain the quality of service you expect from us.
Due to rising operating costs and the need to ensure that we continue to provide the level of service that you deserve, we find it necessary to adjust our fee structure. Starting January 1, 2024, our flat-fee schedule for tax preparation services will be increasing. While we do not disclose our complete fee schedule, we can accruately quote your services and tell you in no uncertain terms what your fee will look like during the 2024 tax preparation season.
We understand that any increase in fees can be a concern, and we want to assure you that this decision was not taken lightly. We are committed to transparent communication and to working closely with you to address any questions or concerns you may have. If you would like to discuss this increase in detail or have specific questions, please feel free to reach out to me personally on my cellphone at 317-407-3494, and I will be happy to discuss it with you.
We value your partnership and trust, and we are confident that the quality and value of our services will continue to exceed your expectations. We look forward to continuing our successful collaboration and serving your tax preparation needs in the future.
Thank you for your understanding and continued support. We appreciate your business and are excited about the opportunities for growth and success that lie ahead.
Sincerely,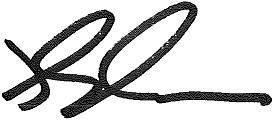 Jason L. Crace, CPA
Principla & Founder