K Therapeutics & Wellness
Clinical Ketamine Therapy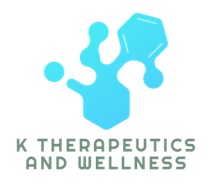 Our mission is to restore hope to those who are suffering with mental health issues.
Clinical Ketamine Therapy
We use the clinically proven effects of ketamine therapy to treat conditions such as clinical depression, post-traumatic stress disorder (PTSD), obsessive-compulsive disorder (OCD), generalized anxiety disorder (GAD), bipolar disorder, migraines, and other mental health disorders.
Traditional treatments, such as antidepressant medications, psychotherapy, and lifestyle changes, do not always work for those who suffer from severe depression or other mood disorders. Ketamine intravenous infusion therapy, which shows a 75-80% success rate in clinical trials, offers almost immediate relief (with minimal, if any, side effects) to those who suffer from severe mental health disorders.
Why Ketamine?
Ketamine was developed in 1956 and approved for use as a dissociative anesthetic in 1970. Since then, it has been used routinely for surgery by anesthesia providers. Over the years, its use spread to emergency departments and even wartime medicine. The World Health Organization lists ketamine as an "essential medication" due to its profound therapeutic action and wide safety margin. It is also one of the safest anesthetics and is non-addictive.
What is Ketamine?
Ketamine, once used as a general anesthetic, has become an exciting new option for those suffering from mental health and pain issues. With some calling it "the biggest breakthrough in depression research in a half-century," many are finding relief from a variety of ailments.
Given in low-dose infusions, ketamine has been shown to ease the symptoms of depression, anxiety, PTSD, OCD, and more. Ketamine also helps reset and restore nerve connections in the body, which can reverse the damage of long-term mood disorders and makes it a prime candidate as an alternative treatment for those suffering from chronic pain syndromes or migraines.
About Us
K Therapeutics and Wellness specializes in ketamine IV therapy for those suffering from a variety of severe mental health issues, such as clinical depression, PTSD, bipolar depression, generalized anxiety disorder (GAD), obsessive-compulsive disorder (OCD), and even migraines. Located in Noblesville, Indiana, we are easily accessible from North Indianapolis and surrounding counties like Hamilton. Our clinic is operated by experienced providers with a background in mental health services and anesthesia.
We provide patients with safe and compassionate care for each infusion. As a clinic founded by advanced practice registered nurses (APRNs), we follow evidence-based practices for each treatment performed under the medical direction of a board-certified anesthesiologist.